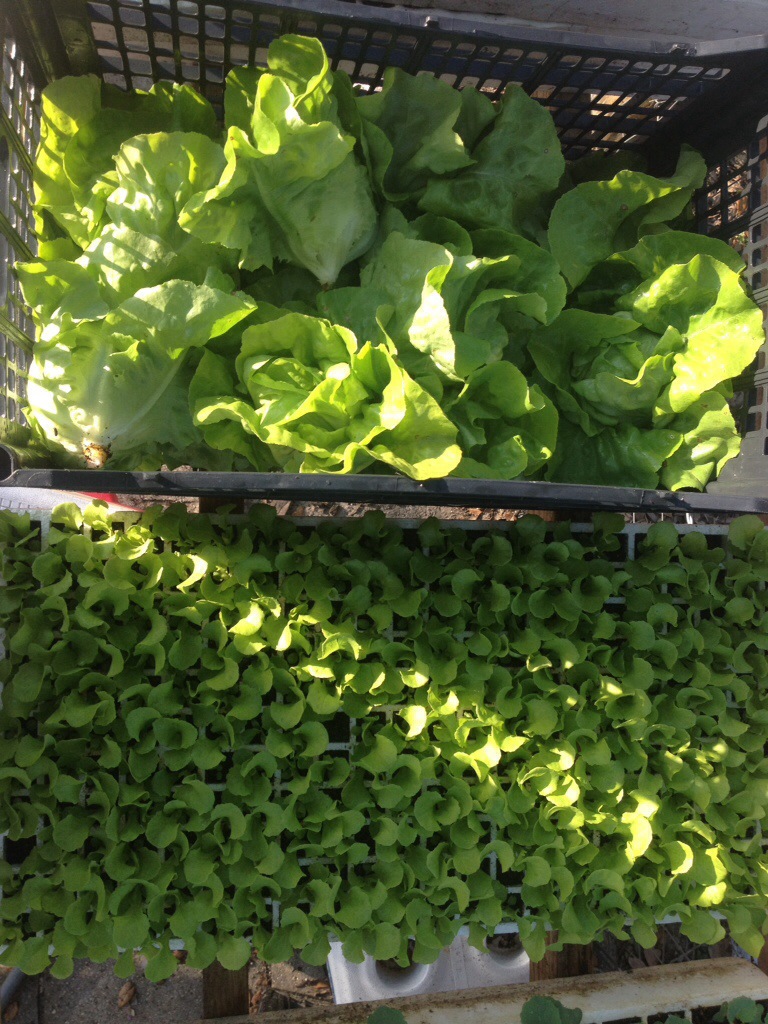 The lettuce in the plugs is about ready to be transplanted. Once transplanted it will take about a month until it is ready to eat. Like the lettuce in the black crate which will be available at the produce stand today!
Subscribe to our newsletter

Produce enough food to feed your family and neighbors! Backyard Food Solutions will show you how.
Your privacy will never be compromised